Welcome
I've been providing psychotherapy for over twenty-five years to a diverse group of individuals of all ages, as well as working with couples and families.

I t ruly enjoy the people I work with and the collaborative process of helping them create the lives they want to have. Some people come to see me for family or work problems, some for help dealing with a chronic health issue or a loss, some to change longstanding emotional and interpersonal patterns involving anxiety, anger, or intimacy. We may try quick and simple approaches first, because sometimes they work, but if not, we can go more deeply into the individual's unique personal narrative.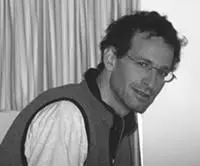 Through my graduate research and study, and later, as a professor at the University of North Carolina, Chapel Hill, I was able to indulge my passion for understanding human emotions a nd behavior. Though I've left UNC, I still teach and supervise, and I constantly seek to broaden and deepen my knowledge related to helping others. My best learning, however, has come from my own life experience and the privilege of practicing therapy, getting to hear other's stories.

For instance, working with children helps me understand where adult issues originate; working with adults helps me project where a child's behavior is leading. I've learned volumes about parenting from my own children, though no lesson is learned soon enough.

I write a great deal, professionally, enjoying the process of sharing the experiences of living and being a therapist, but in the therapy hour, I tend to listen much more than I speak, making room for each client to unfold their story, with my facilitating as needed, but never over-powering.
My journey from couch potato to national triathlon champion contributes to my work: balancing effort with rest, coping with pain and injury, food issues, sustaining motivation. My years editing Voices, a leading psychotherapy journal, sharpened my sensitivity to language, and deepened my respect for the personal connection in therapy.
Call or email me if you would like to set up an individual, couples or family therapy consultation.